Everyone Needs Business Coaching
"Even the most successful entrepreneurs have business coach"


Business coaching allows you to grow your business with consistent communication and strategy from a business expert. 1 in 5 small businesses fail each year, the top reason is financial management and the second goes into reasons which could have been avoided if there was a business plan and operational strategy in place.


The Entrepreneur Think Tank Monthly Coaching Program is brought to you by the Milestones, Motivation & Money Community, and business strategist Angel Radcliffe.
The goal of the program is to offer Business lessons from successful entrepreneurs and professionals streamlined to meet your needs. 


As a member of The Entrepreneur Think Tank, you will be a part of a community that encourages growth, embraces and learns from business failures, and becomes equipped with the knowledge and tools to start, grow and scale your business.
Enrollment is available on an Annual or 3 month basis.
Coaching Sessions will occur the 1st & 3rd Tuesday
of each month at 7pm CST.
Do You Want Access To A Coach Who Understands The Importance of Finances
If you need guidance in your business and aren't ready to commit to pricier 1 on 1 sessions, monthly group coaching could be for you.
Thanks for submitting your information! Please continue with the checkout process.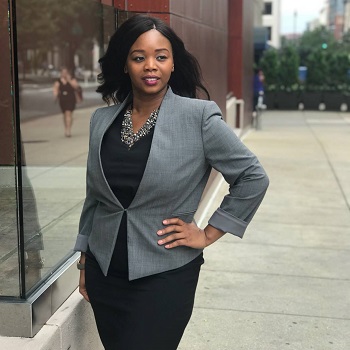 Meet Your Coach
Angel is a Speaker, Author, Business Consultant & award-winning Financial Educator with 10+ years' experience in Corporate Finance & Technology. Ms. Radcliffe has been featured in Black Enterprise, Self Magazine, Huffington Post, Experian, American Express, Fox News, Buzzfeed, and Hello Beautiful. Angel is also the Founder of M~Suite, an online community focusing on Milestones, Motivation & Money alongside the Ballin' On A Budget-themed content. Driven by a passion for Financial Literacy, Ms. Radcliffe works within communities to teach the strategies of Budgeting & Financial Management for Entrepreneurs.
Frequently Asked Questions
Can I purchase coaching more than once?
Absolutely! If you find yourself in need of coaching more than once, simply sign up for additional months or the Annual Plan.
When does the program start?
The Entrepreneur Think Tank Program starts in January 2022.
Coaching Sessions will be the first and third Tuesdays of each month at 7pm CST. Session Links will be available on the coaching board as well as sent via email reminders.
I am not sure this is a good time for group coaching..?
Whether you are a current business owner or aspiring, it's always a good time to build your network and gain a better understanding of small business processes. Invest in yourself and you will be happy with the results!
Who will host the coaching calls?
Angel Radcliffe is the host of the program, although other experts may be invited as a guest or to host a session in certain areas of expertise.
Can I invite a friend to my call?
All attendees need to be enrolled in the program, if it is found you have provided access to someone else, you forfeit remaining access to the program.


What if I have private questions on the group coaching call?
If you would prefer private calls and access, be sure to register for the Platinum Annual Plan which includes (1) 60 min call per month with your coach.
What if I am late or miss a coaching session?
We understand, life happens. Coaching sessions will be recorded and available for replay.


Can I get a refund if I'm unhappy with my purchase?
If you are unsatisfied with your coaching, reach out to us to see if your purchase is eligible for a refund.